Moda Home: From Under-the-Radar Home Decor Shop to Interior Design Destination
Design
Marketing
Photography
THE CHALLENGE:


Differentiating a Trendy Home Decor Shop from Local Competitors



Nestled in the heart of Lakewood, NJ, Moda Home exudes elegance. Its storefront boasts an exquisite array of lavish home decor— vases, tableware, diffusers, throw pillows, and more. Yet, beneath the surface of a steady stream of visitors, Moda faced a challenge familiar to many: how to stand out from the crowd of local home decor boutiques dotting the competitive landscape.
THE INSIGHT:


Interior Design Shopping Can Be Overwhelming



Moda's lineup of opulent decor was certainly desirable. However, something was holding back Moda from experiencing the robust level of sales that their upscale products warranted.
As we conducted our research and dived into Moda's brand, we realized that much of Moda's target audience struggled with finding the right decor for their home. Faced with the overwhelming prospect of home remodels and handpicking new decor, many became stuck in the inertia of indecision. Some would instead choose to hire a decorator, while others would put off their interior design aspirations altogether.
What Moda needed to do was empower customers to move forward with home improvements, no matter how small — and help them confidently select decorative pieces.
THE SOLUTION:


Positioning Moda as an Interior Design Stylist for Mini Home Makeovers
When it comes to home decorating, people tend to need a lot of handholding to move forward with their purchases. So, the Anelis Team decided to position Moda as not just a boutique but also an interior design consultant for small-scale makeovers. Pairing a consultation service with its luxe product line would encourage more customers to freshen up their living spaces with minimal effort.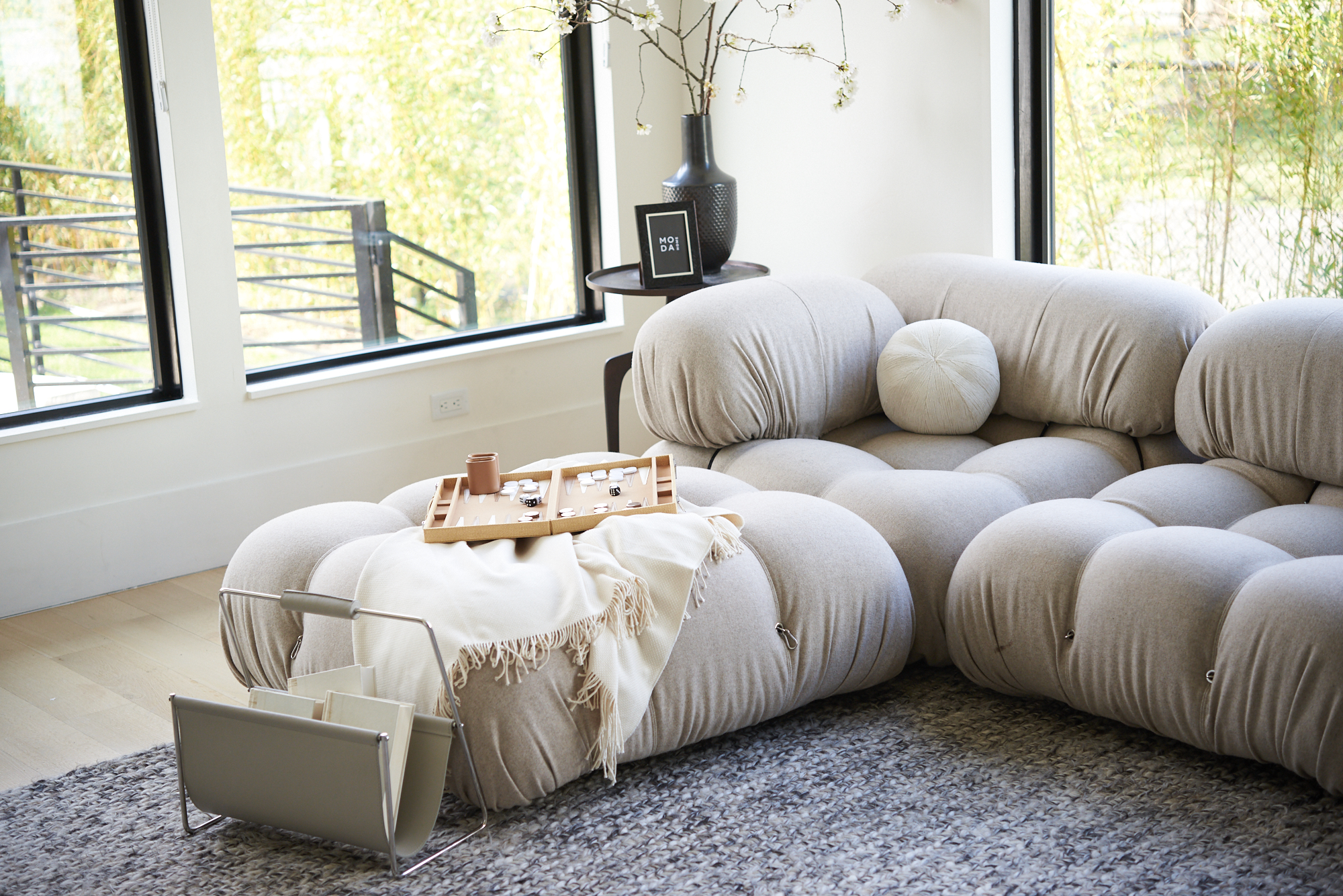 With this focus guiding us, we launched the "Little Corners" campaign. This campaign demonstrated the transformative power of making a few stylish upgrades to smaller spaces like entryways and reading nooks. Using captivating imagery of real Moda pieces in styled spaces, our ad campaign encouraged customers to reject the notion that interior design had to be extensive and expensive to look good.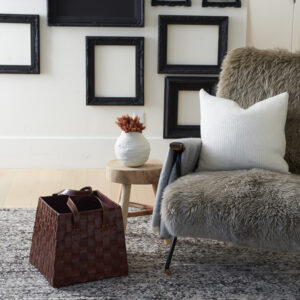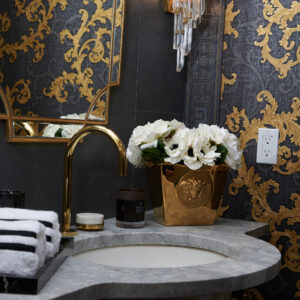 The eye-catching imagery was placed in print ads, billboard ads, and on social media — accompanied by the sharp yet playful tagline, "Little Corners of Joy." These alluring advertisements and social media posts established Moda as the premier boutique for those who want to improve their home's aesthetic but aren't ready for large-scale remodels.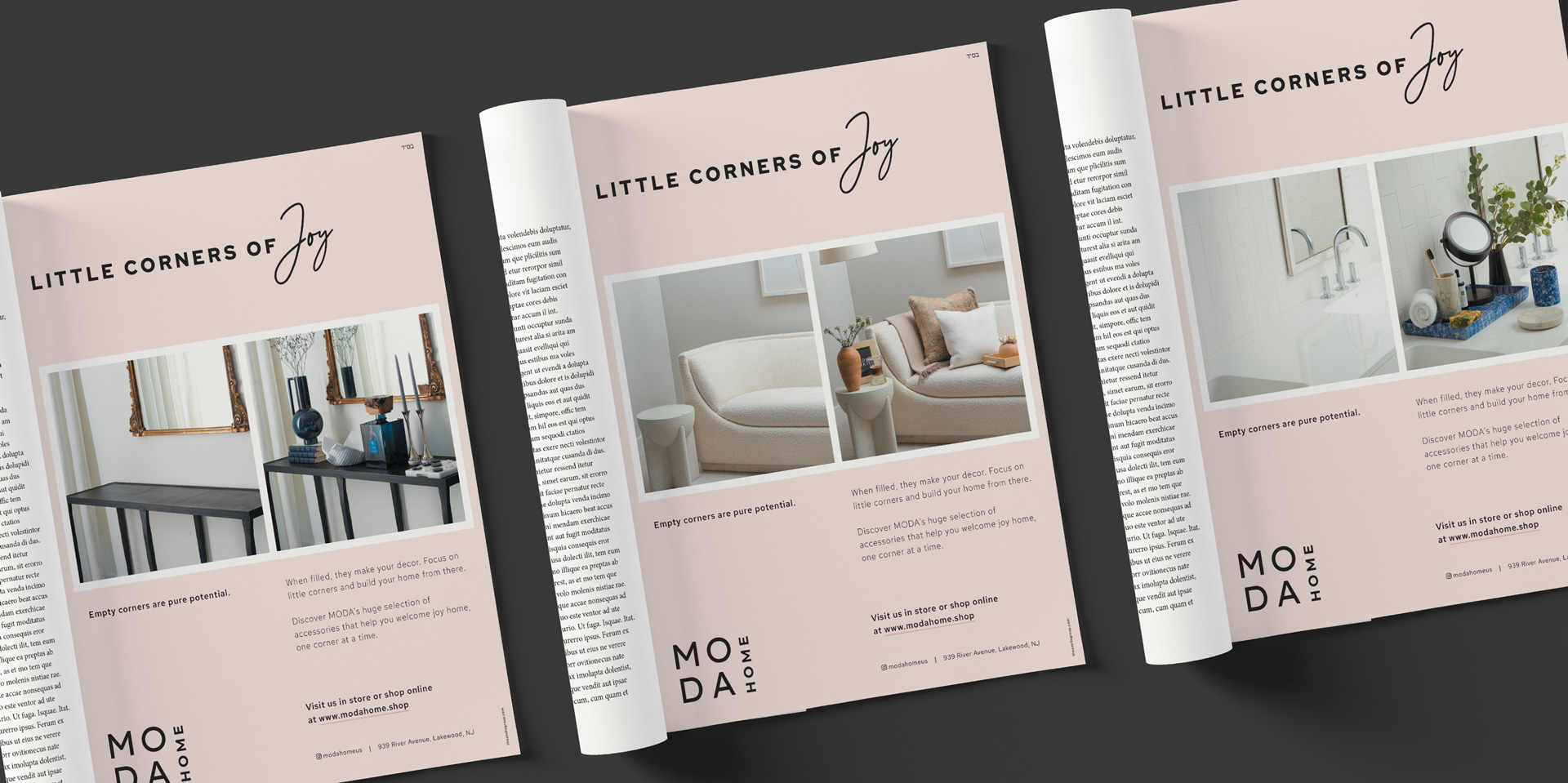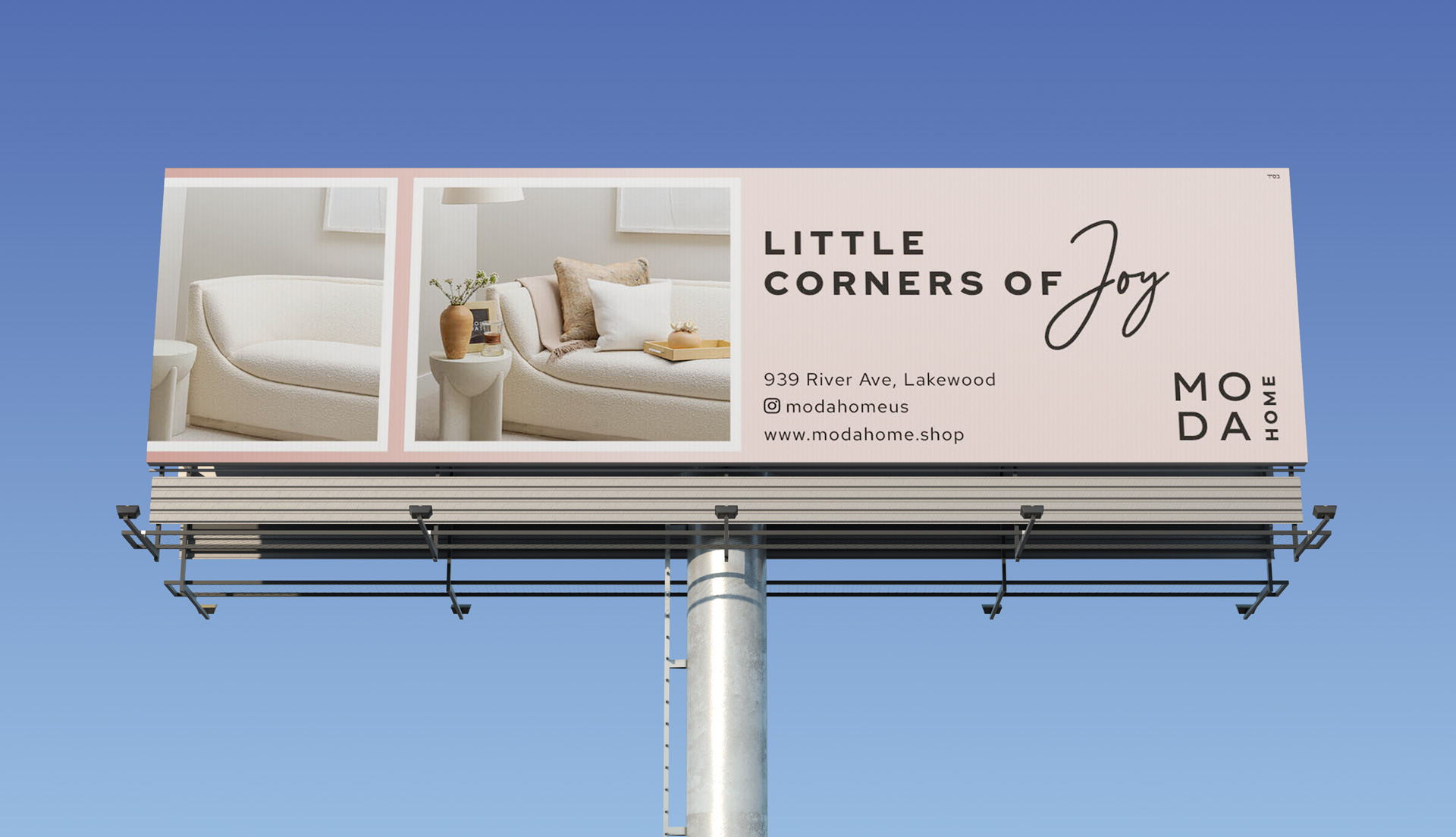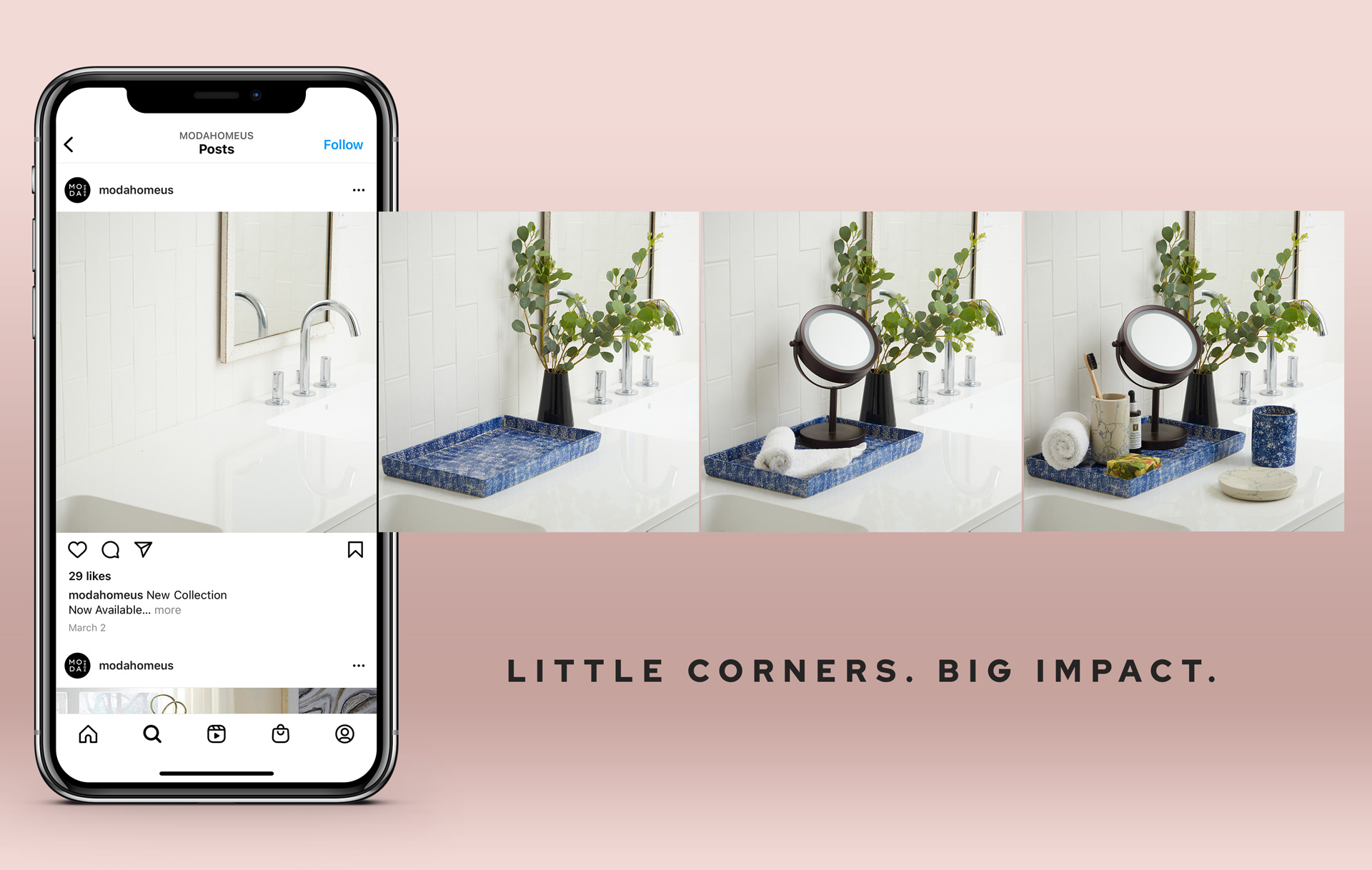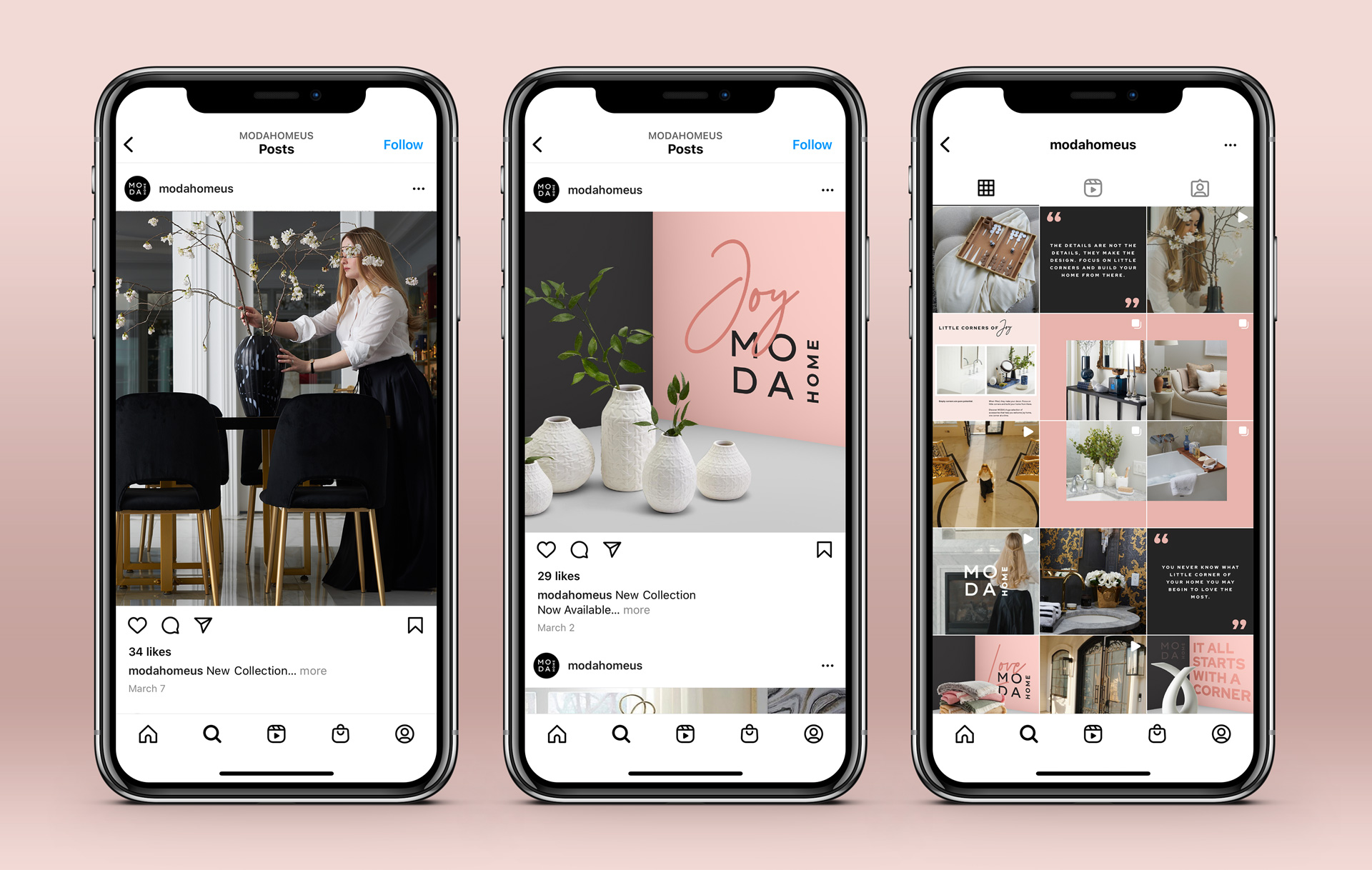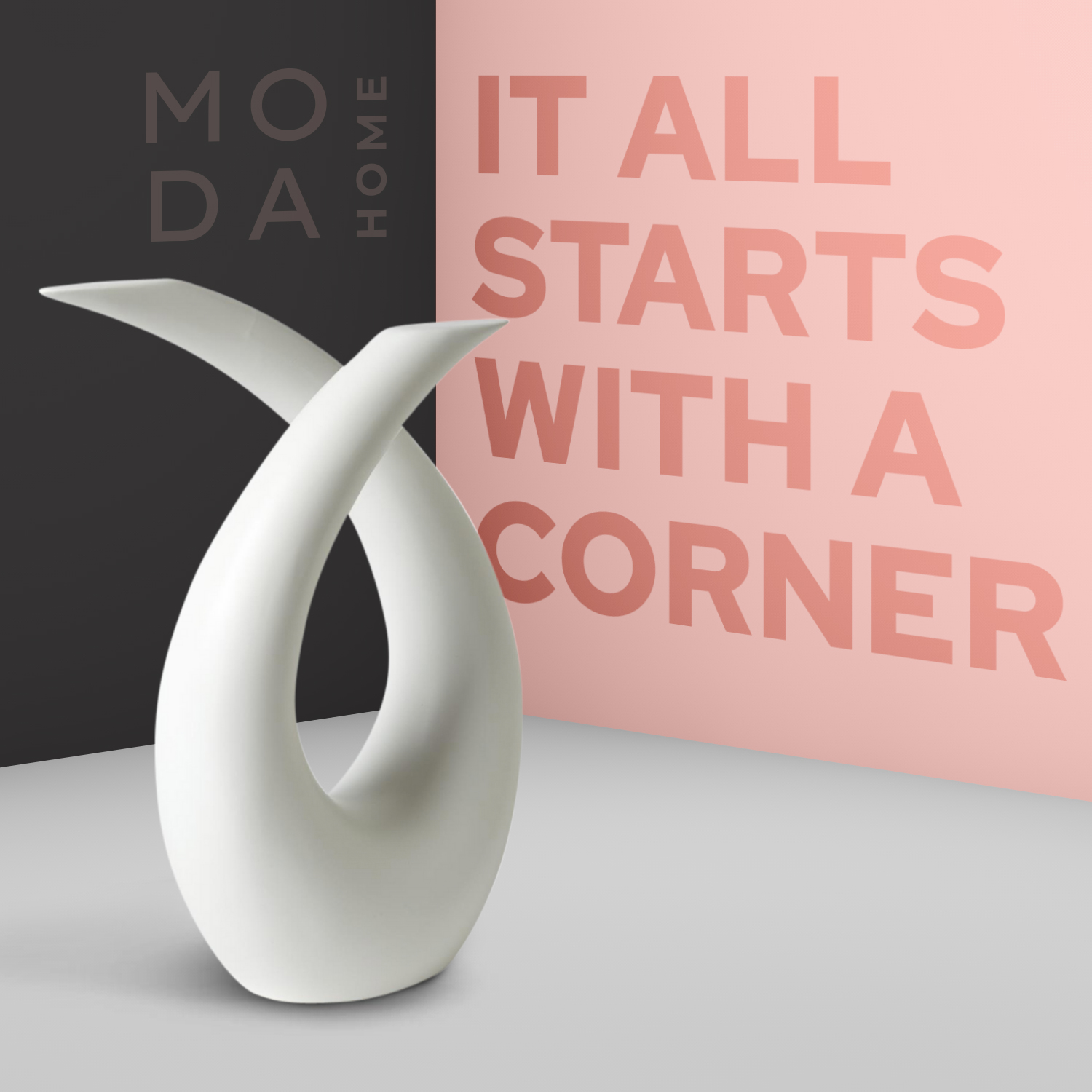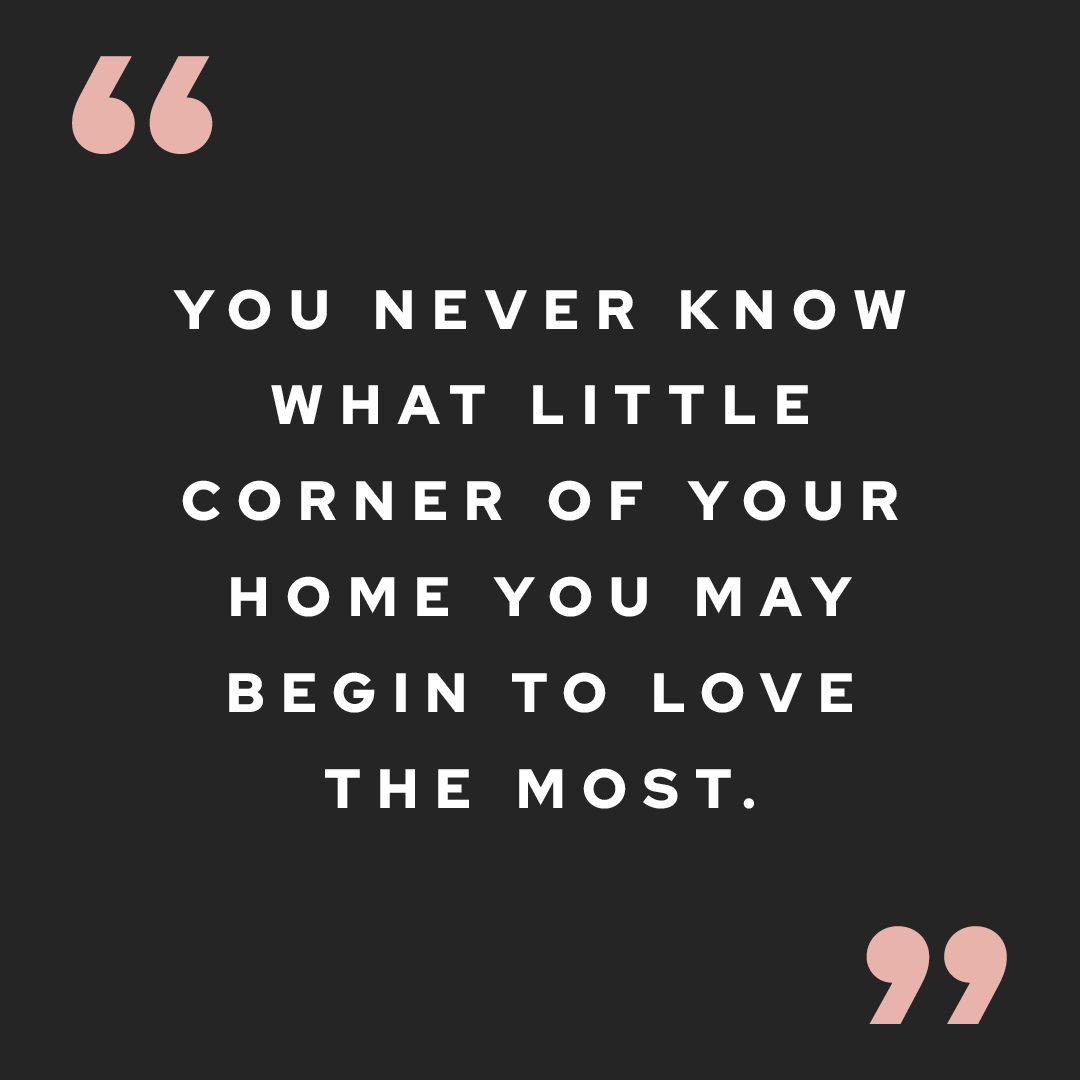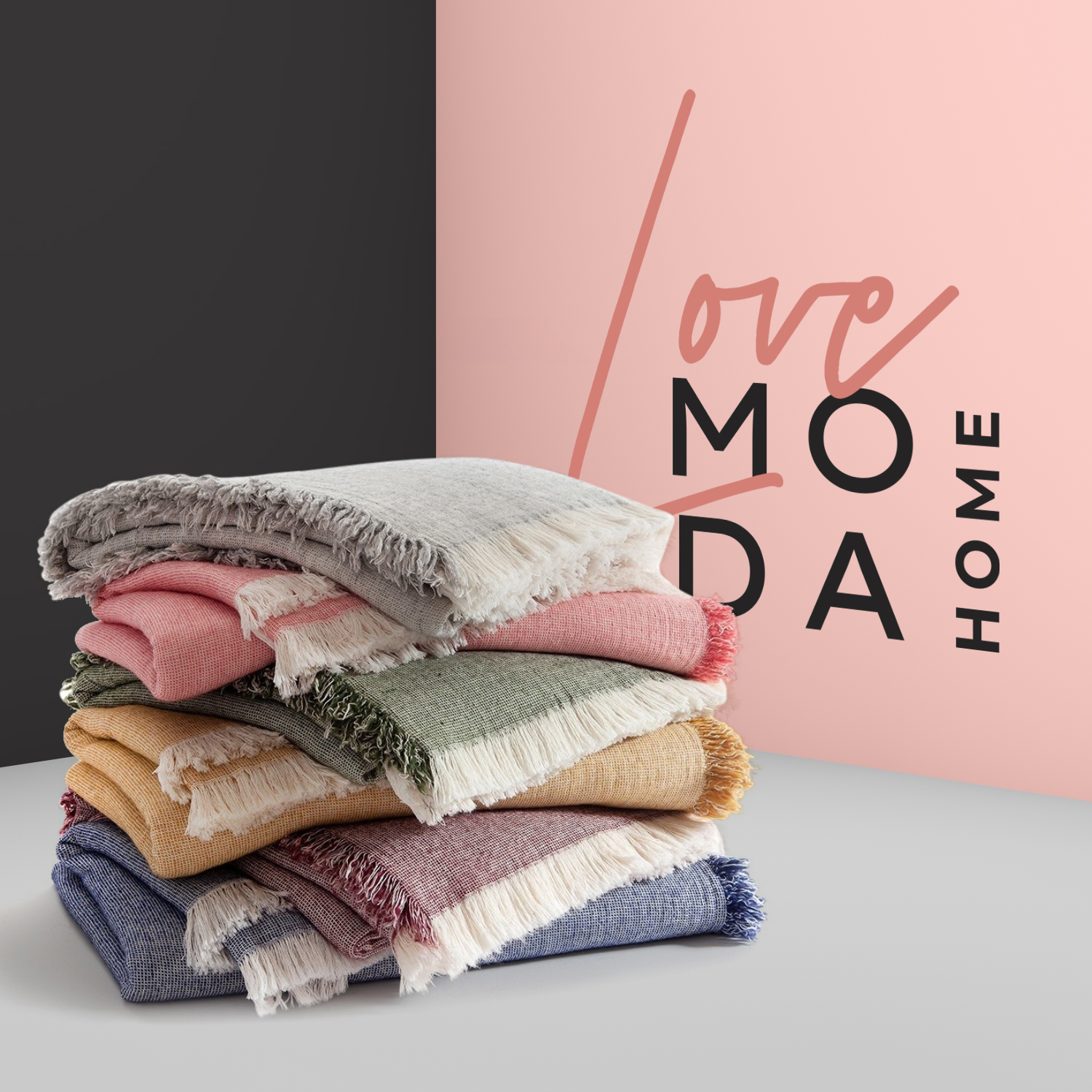 We also created stop-motion and commercial videos for WhatsApp and Instagram that presented Moda's design pieces in various interior spaces. These videos illustrated how easy it can be to dramatically elevate one's entire home with just a few decor changes.
THE RESULT:


Better Brand Positioning, More Customers, and More Sales



Moda's target audience was saddled by a significant pain point — one that was preventing them from making purchases. They needed to know that home decor shopping could in fact be easy — and once they were assured of that, they started buying. Moda's branding campaign ushered in incredible, results, including:
Greater Community Awareness: The captivating campaign increased Moda's visibility and boosted foot traffic. Moda became the go-to destination for a broader market of customers.
Transformed Public Perception: Moda shifted from a nondescript decor boutique to a trendy solution to interior design frustrations.
Increased Sales: Moda's consultation service not only attracted new buyers but also boosted sales from existing customers.
The campaign that Anelis delivered was stunning and hit the nail on the head by delivering the proper message to our audience." —David Walkin, Owner of Moda