ERA Plastic Surgery: Ushering in a New Brand ERA
Design
Marketing
Photography
THE CHALLENGE:

A physician assistant with extensive experience in plastic surgery, Ester Raizy Ackerman has been known locally for years for her expert ability to stitch up wounds and erase any evidence of injury.
As word of Ester Raizy's stellar skills spread, she outgrew her small basement clinic and moved to state-of-the-art headquarters. With larger facilities to support her and her team, she also added aesthetic services for adults — such as botox, fillers, and scar revisions.
To ensure that ERA's momentous changes would not go unnoticed, Ester Raizy knew she needed to invest in her marketing and branding to get the word out. ERA Plastic Surgery reached out to The Anelis Group to create a memorable campaign that would accomplish two goals:
Inform the public of ERA's new state-of-the-art facilities

Raise awareness of their expanded lineup of services. 
Since we were transitioning our business from a home-based office to an upscale one with many additional services, we partnered with The Anelis Group to get the word out. We wanted to convey what we do in a clear, memorable manner." – Steven, CEO of ERA
THE INSIGHT:

We realized that whenever someone needs stitches or opts for cosmetic plastic surgery, the "holy grail" outcome—the result everyone hopes for—is that it looks like nothing ever happened at all.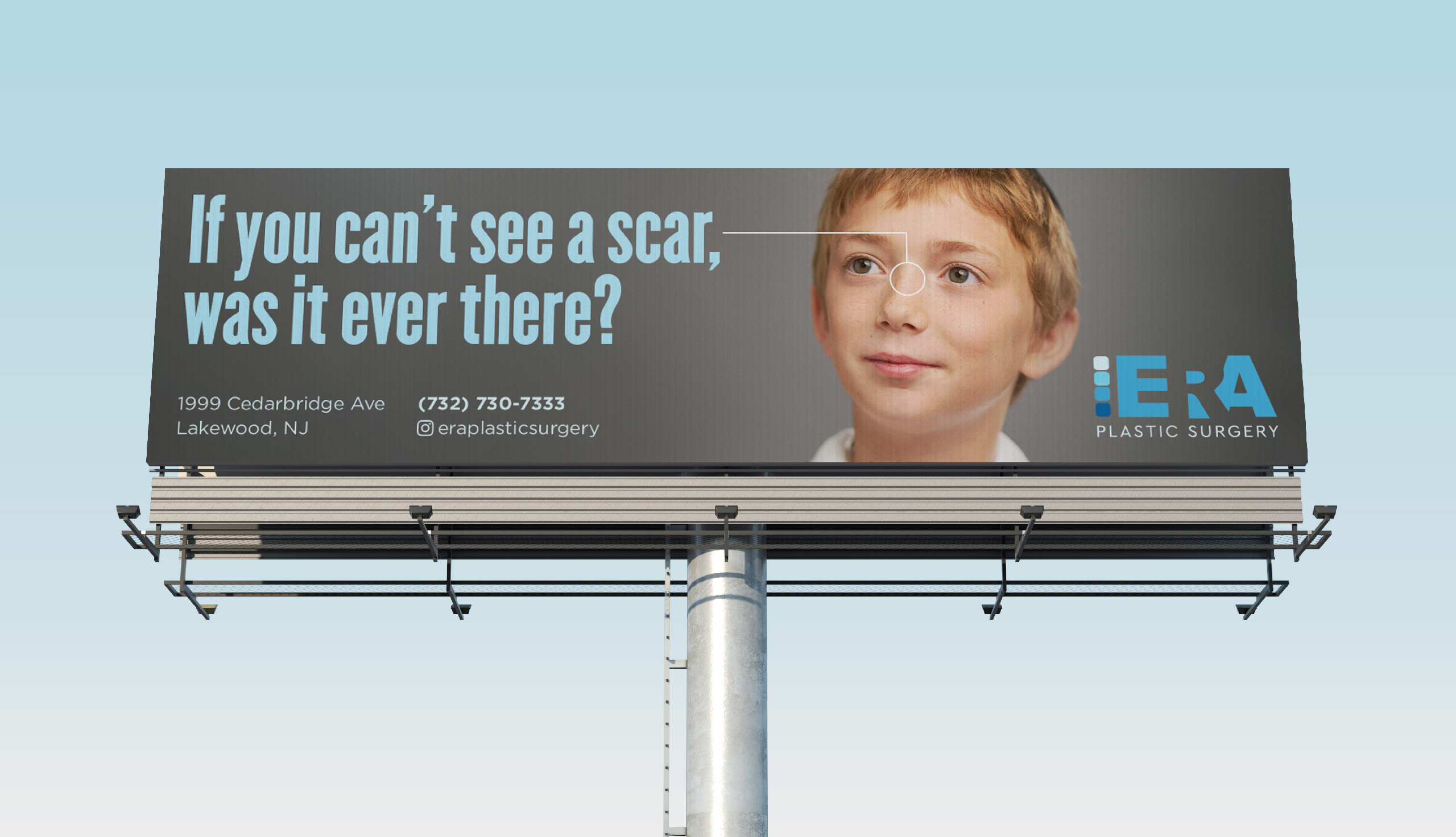 When this spark of insight struck our team, we knew we had the conceptual seed of our campaign. Because whether fixing frown lines or scooter accident scars, Ester Raizy's claim to fame was her ability to do just that. With her expert care, she leaves no signs of injury or blemish whatsoever.
The result, every time, is a flawless and purely natural aesthetic. So flawless, in fact, that clients and their families might ask, "where was it?"
Thus was born the #WhereWasIt campaign.
The unique, clear messaging they created resonated beautifully with our target audience. We were thrilled to see how the creative concept the Anelis Group used permeated people's minds and made our practice, as well as what we do, top-of-mind." — Steven, CEO of ERA
THE SOLUTION:
We jumped into action to create an impactful campaign that would distinguish ERA Plastic Surgery as a trusted, upscale, and comprehensive provider of plastic surgery services. 
To lay the groundwork for the #WhereWasIt campaign, we first had to introduce ERA's gorgeous new facilities. We played into the double meaning of ERA — both the actual definition and the abbreviation for Ester Raizy's name — with the slogan "Enter a beautiful new ERA." This would capture the brand's on-site overhaul while also subtly communicating how ERA's aesthetic services can give individuals a fresh start.
We ran this slogan in ads and on social media, overlaid on eye-catching images of the new ERA facilities.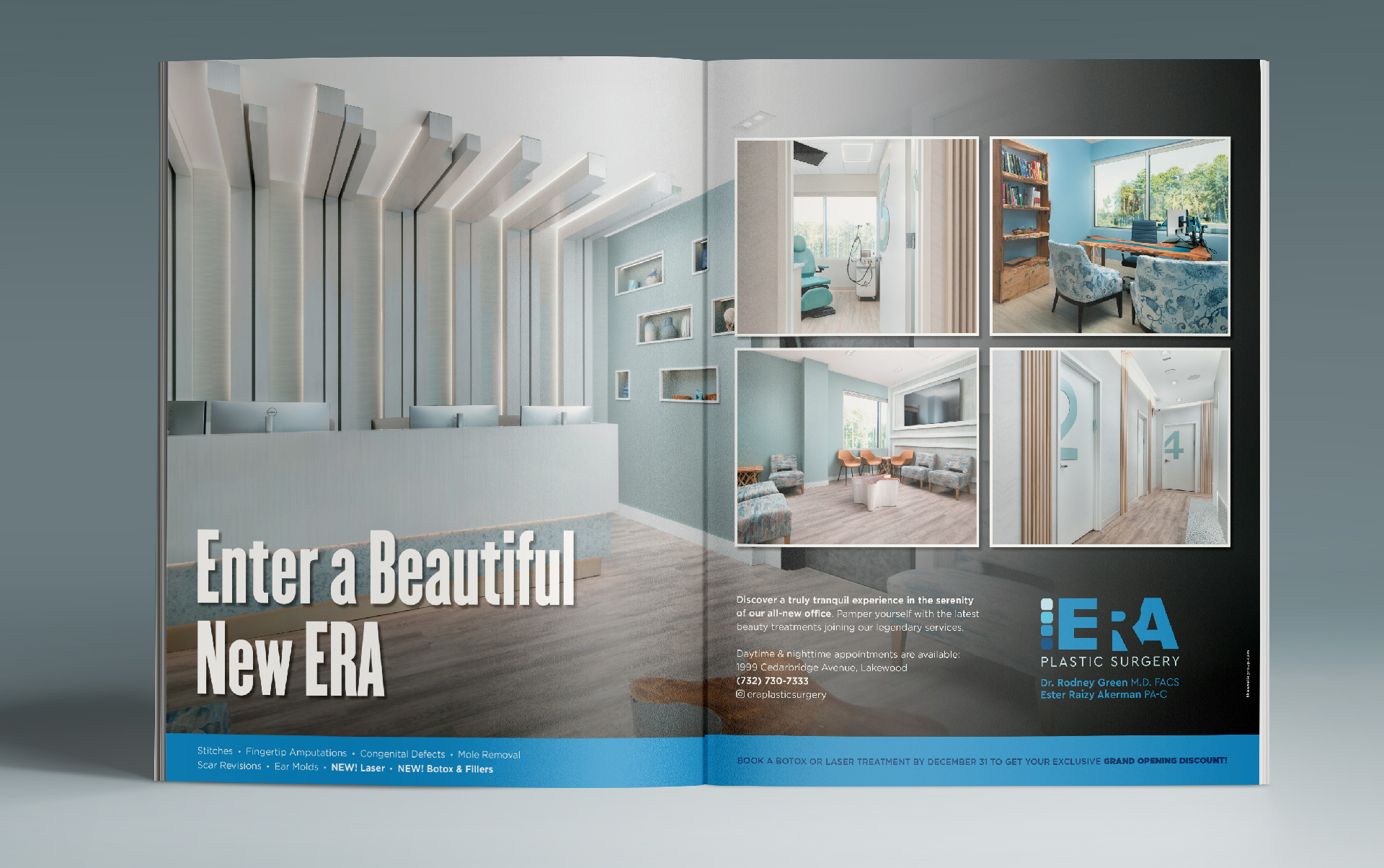 We were confident that the luxurious, modern design of the ERA location would instantly grab attention, cement trust in Raizy's eye for beauty and symmetry, and ultimately get people through the door.
After we promoted ERA's new facilities, it was time to focus on ERA's greatest strength. We developed and rolled out the #WhereWasIt campaign to highlight ERA's unique finesse at treating injuries and repairs. For this initiative, we:
Handpicked a renowned portrait photographer to take captivating headshots of real (and real adorable) ERA patients

Created print, digital, and billboard ads featuring the headshots along with catchy taglines and arrows pointing to the scene of the stitch to emphasize the absence of any sign that work had been done

Created fun, bite-sized stop-motion videos for easy sharing on digital platforms like WhatsApp

Revamped ERA's Instagram with educational and engaging content — including teasers to promote the new headquarters, Q&As, myth vs. fact, and more.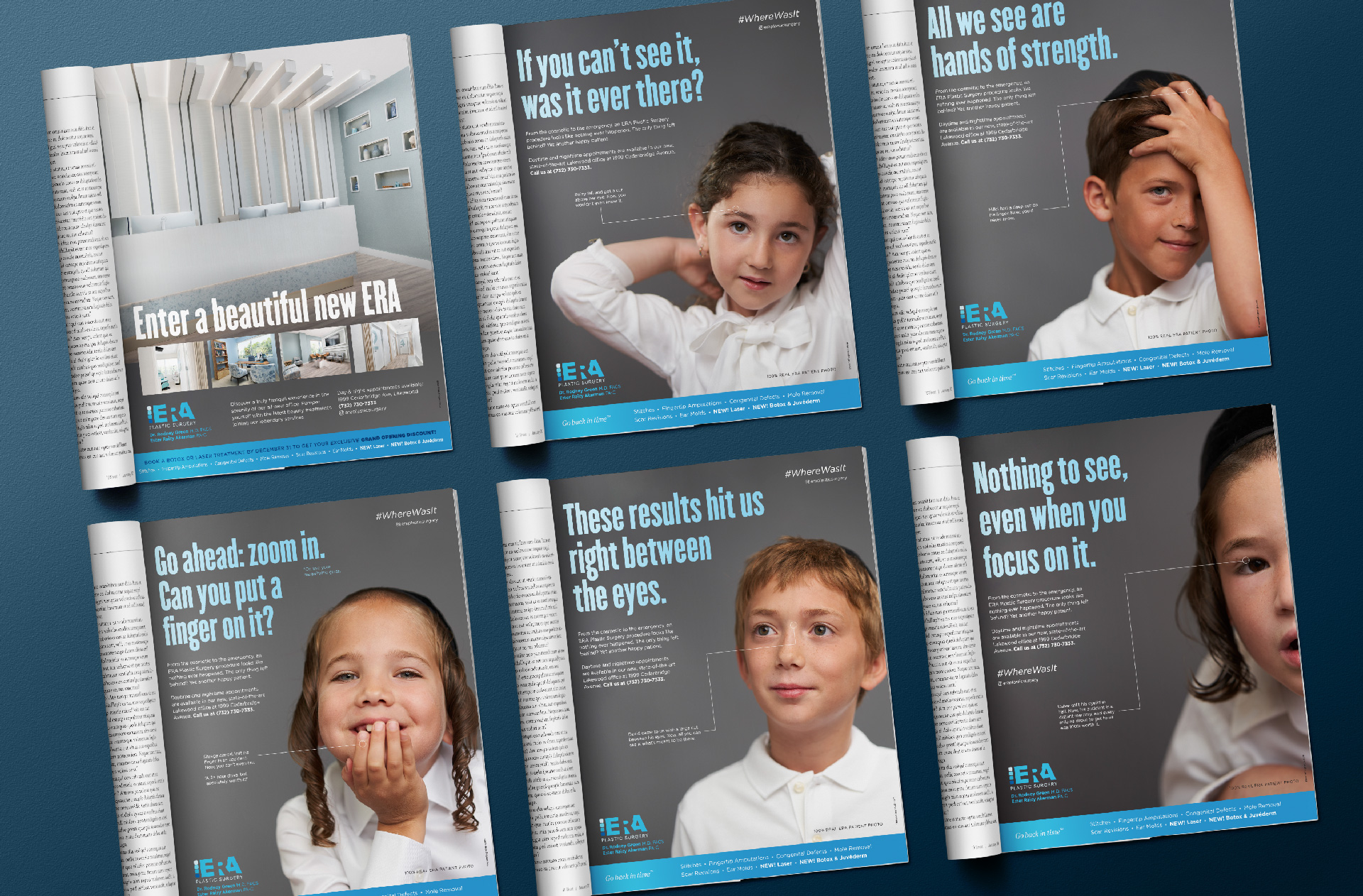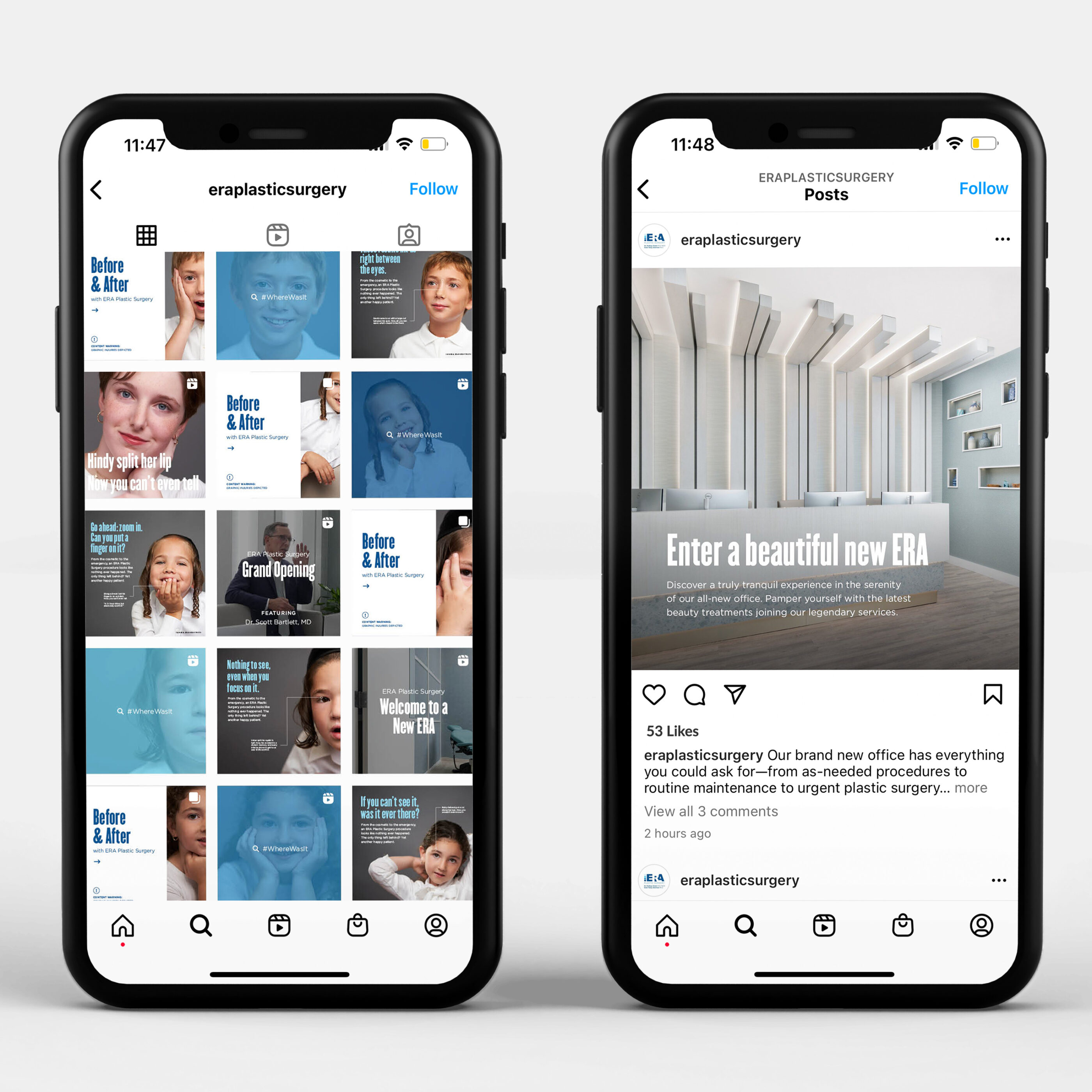 When we decided to invest in marketing for our business, we knew we needed a team that could deliver on-target deliverables and execute our campaign to a high standard. The Anelis Group did not disappoint. From photos to videos to copy, every part of the project was done to perfection. As a result, our revenue increased by 100%, doubling our numbers from the previous year. We couldn't be happier with the outcome and are grateful for The Anelis Group's incredible work. They truly exceeded our expectations." — Steven, CEO of ERA
THE RESULT:
At the end of the day, people will choose to buy from companies who make them feel happier, confident, and like the best version of themselves.
This is exactly what ERA Plastic Surgery does — and now, the whole community knows it.
By highlighting its pristine facilities and breathtaking results, ERA was able to capture broad interest in its services.
ERA quickly made back their investment in branding, and more, and since then they have gone on to grow their client base and revenue. Now, Ester Raizy is more than just the "boo-boo fixer" – she's the go-to brand for luxe and revitalizing aesthetics and services.
And patients who walk through ERA's doors daily are known to ask, "Can I be the next #wherewasit patient?"