Sorority: How a Plus-Size Women's Clothing Shop Defied Stigma and Became a Fashion Destination
THE CHALLENGE:


Launching a Plus-Sized Women's Clothing Boutique — Without the Shame or Stigma



Chanie Wallin had a dream: to open a boutique for plus-size women that felt as chic and welcoming as any other. Despite her prior success in launching Whimsy, a children's clothing brand, she faced a unique hurdle. Could she build a store where plus-size women felt proud and confident to shop, especially in a community that often catered to smaller sizes?

After many years spent thinking about her vision, Chanie finally made it happen. She sourced a lineup of trendy designs and signed on a storefront location in Lakewood, NJ. With Sorority's brick-and-mortar shop in the works, it was time to start generating buzz.
However, Chanie knew that this had to be done sensitively and strategically. She approached the Anelis Group team to help create a resonating campaign that made customers feel proud, confident, and beautiful— one that would generate body positivity, camaraderie, and confidence.
THE INSIGHT:


Sorority Needed a Sisterhood



Sorority has a beautiful collection of dresses, tops, and skirts for sizes 12 through 24. They cater to a huge gap in the marketplace, as the demand for trendy plus-size women's clothing very much exists. Yet all this wouldn't be enough to guarantee a successful launch for Sorority.
Sorority needed to be a buzzworthy brand. It needed to be seen as the place to be, even before its doors opened — because when it comes to clothes shopping, people tend to follow the crowd.
And when you're up against social stigma, this becomes even more important. Sorority would need to have a proud and confident customer base that could steer the store's launch in the right direction.
THE SOLUTION:


Creating a Sisterhood That Would Elevate the Brand — and Celebrate Beauty in All Sizes
Sorority was going to be so much more than just a clothing brand for plus-sized women. It would be a sisterhood of empowered, passionate ladies who celebrate not just themselves but their fellow sisters. This close-knit community would want every woman, no matter her shape or size, to shine and feel beautiful — and to shop Sorority with confidence.

To accomplish this goal, the Anelis team knew that a standard ad campaign just wouldn't cut it. We needed to brainstorm a human-focused campaign that would tap into emotion and inspire inclusivity and excitement in the local community.
With this approach guiding our efforts, we decided to launch a special makeover giveaway. Not only would this giveaway spark feelings of sisterhood, but it would also be gradually revealed on Instagram in stages — with a behind-the-scenes feel to generate intrigue.
Stage 1: Announcing the Giveaway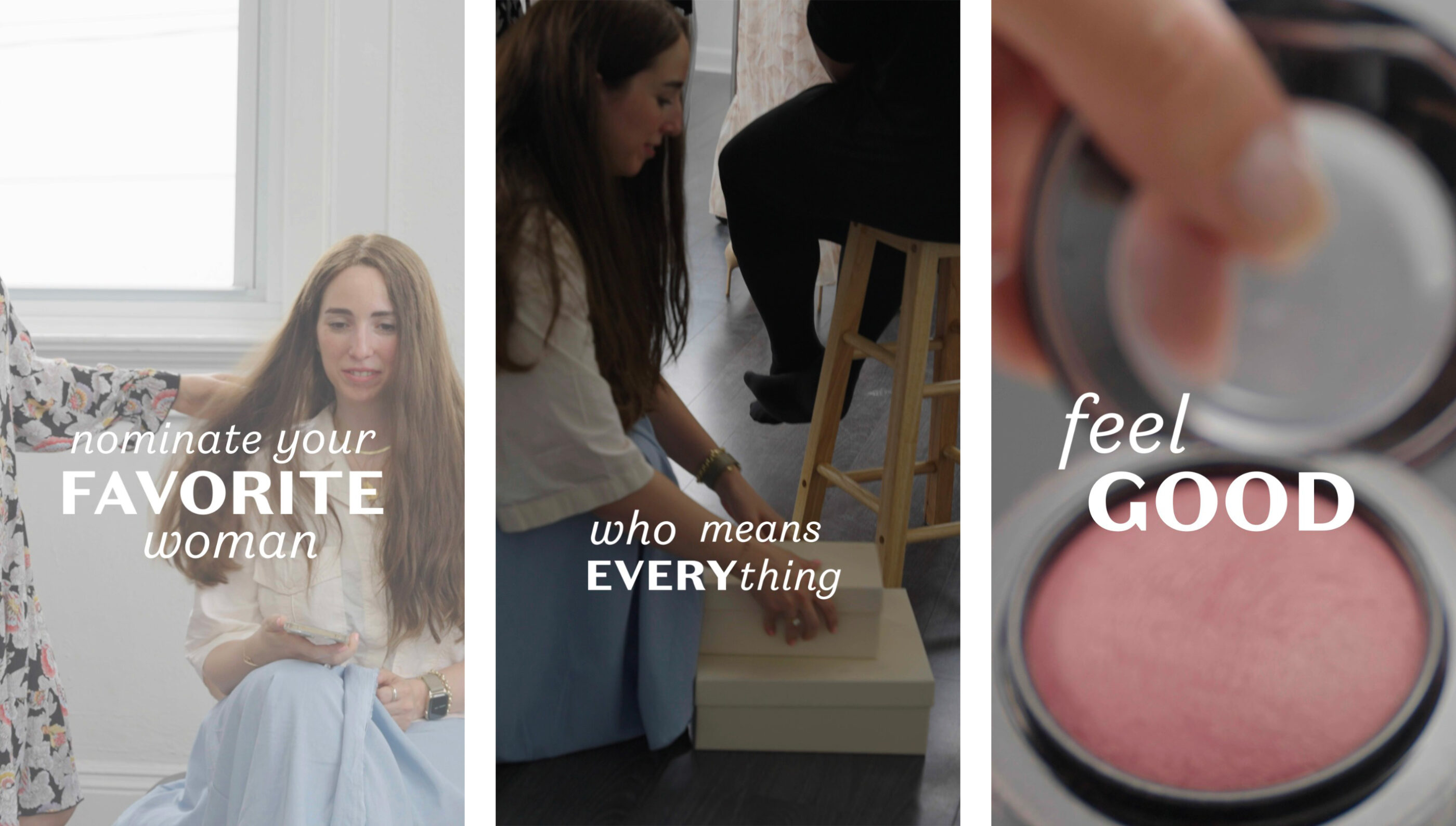 We invited women to nominate incredible ladies in their lives — women who always give back to others and who deserve their own chance to shine. Structuring the campaign as nomination-only would help spark feelings of unity and compassion while also making for a more shareable social campaign.Winners would receive a full makeover from a professional makeup artist and hairstylist, as well as a new wardrobe from Sorority, a wig, shoes, and jewelry. Though not explicitly a plus-size campaign, nominees needed to fit Sorority's size range. To amplify impact, we collaborated with respected local brands like Dini Wigs, Jay Feder Jewelry, Finale Boutique, and A.Soliani shoes, as well as talented service providers like color consultant Sara Hecht, makeup artist Chana Hertz, and hair stylist Rikki Brisk.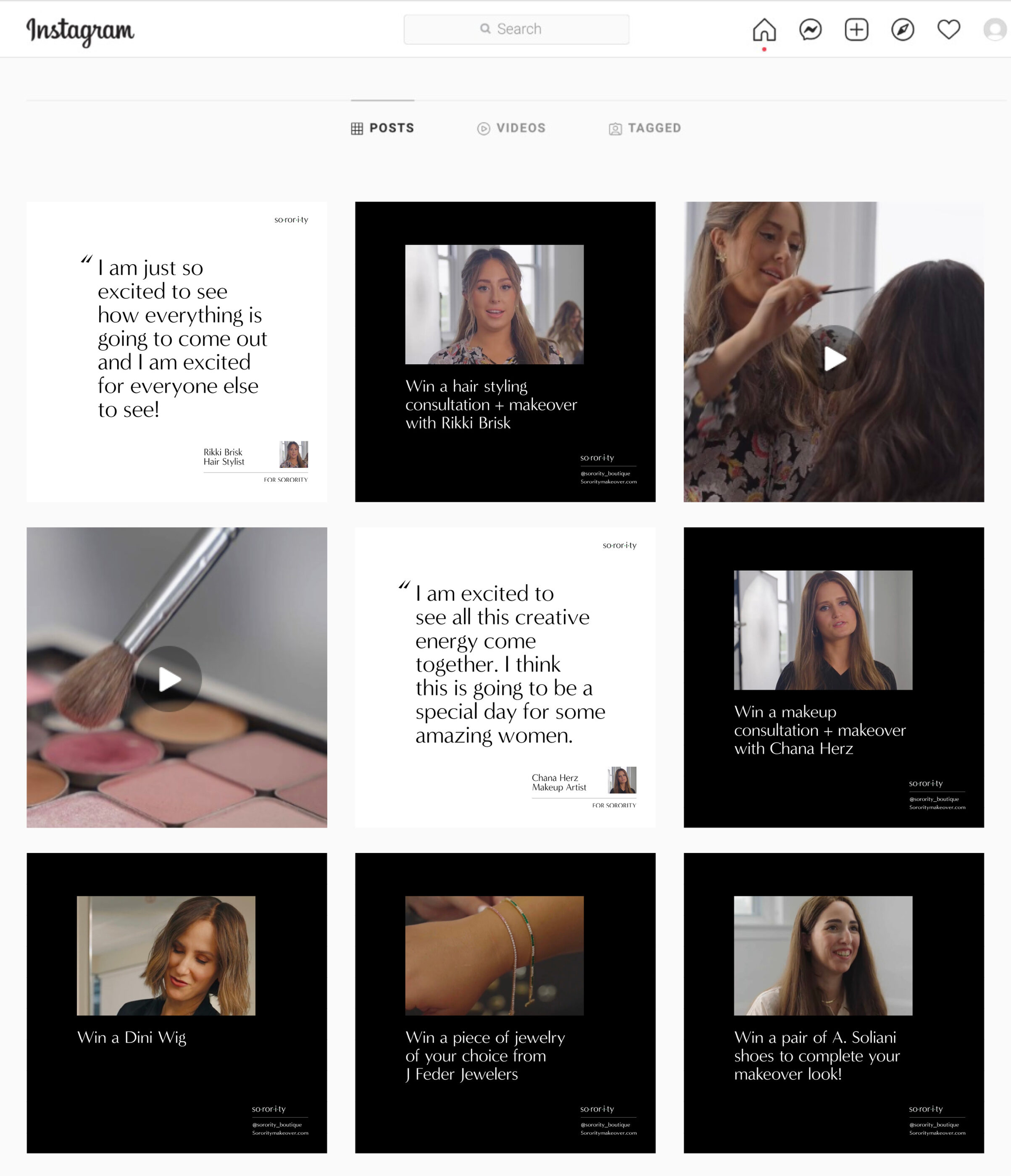 Stage 2: Picking the Winners 
After hundreds of entries poured in, it was time for the crucial step of choosing the winners. To deepen community bonds and foster the Sorority sisterhood, we engaged nearly a dozen local women from Lakewood to collectively review the entries. This collaborative selection process was captured on film and showcased on Sorority's Instagram episode to keep interest high.
Stage 3: The Big Reveal
Now came the fun part: sharing the news with the winners themselves, and with the rest of the world. We recruited famous Jewish Singer Shaindy Plotzker to give the news to the winners, alongside the winners' friends who had made the nomination. The winners were ambushed by surprise during the course of their normal routine: at work, getting lunch with friends, and at home. These fun and heartwarming moments were filmed and shared on Instagram.
Stage 3: Beautifying the Winners
It was time to start the makeovers! As each woman met with various stylists, we filmed the makeover process as it played out behind the scenes and posted each vignette as an episode.
Then, we filmed emotive and inspiring "big reveal" videos that showed the winners presenting their new lovely appearance to friends and family. After weeks of build-up and anticipation, we had enthralled our audience and brought them to an incredible finale. Now, they'd be ready to keep coming back for more — in the Sorority store.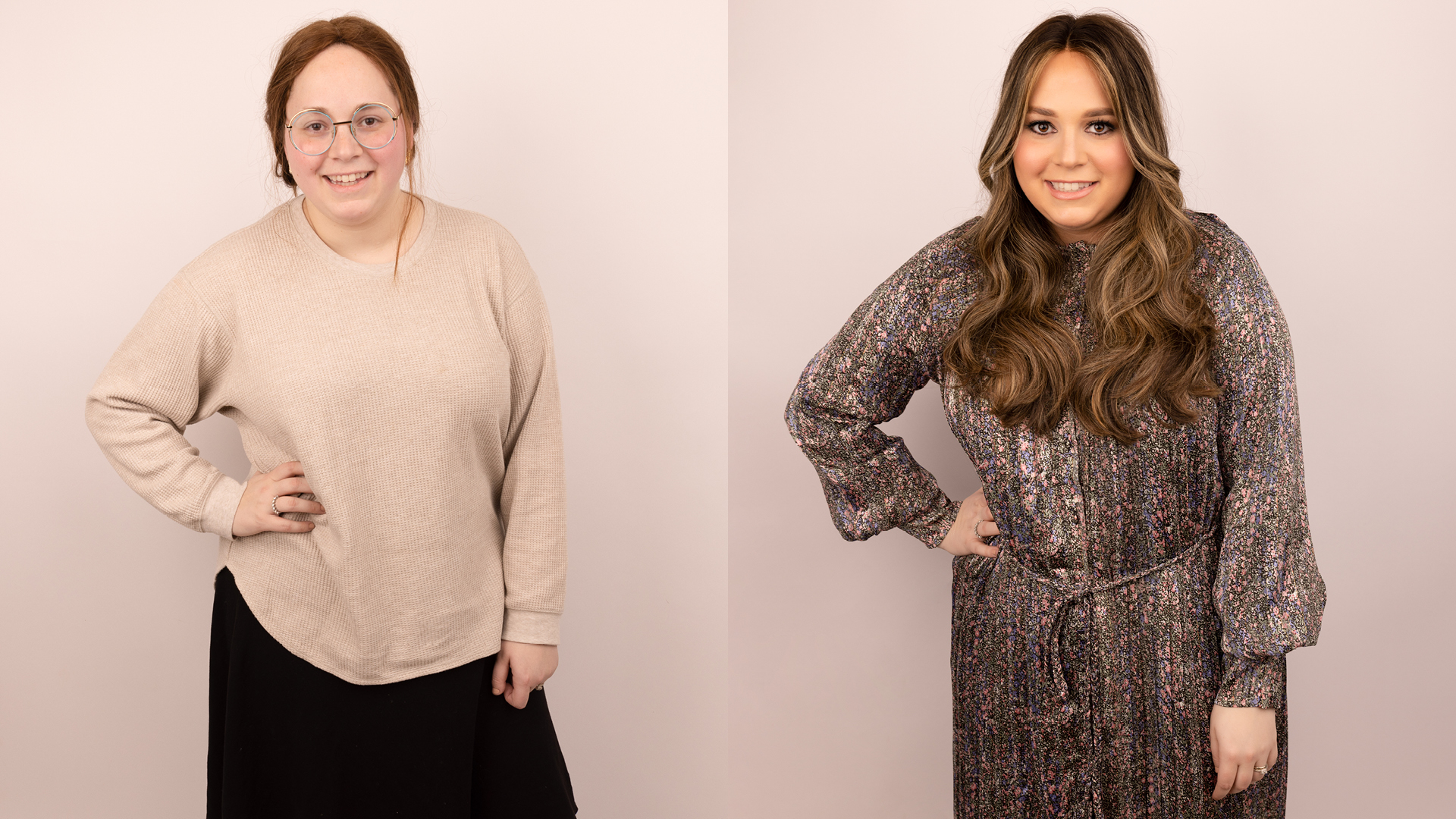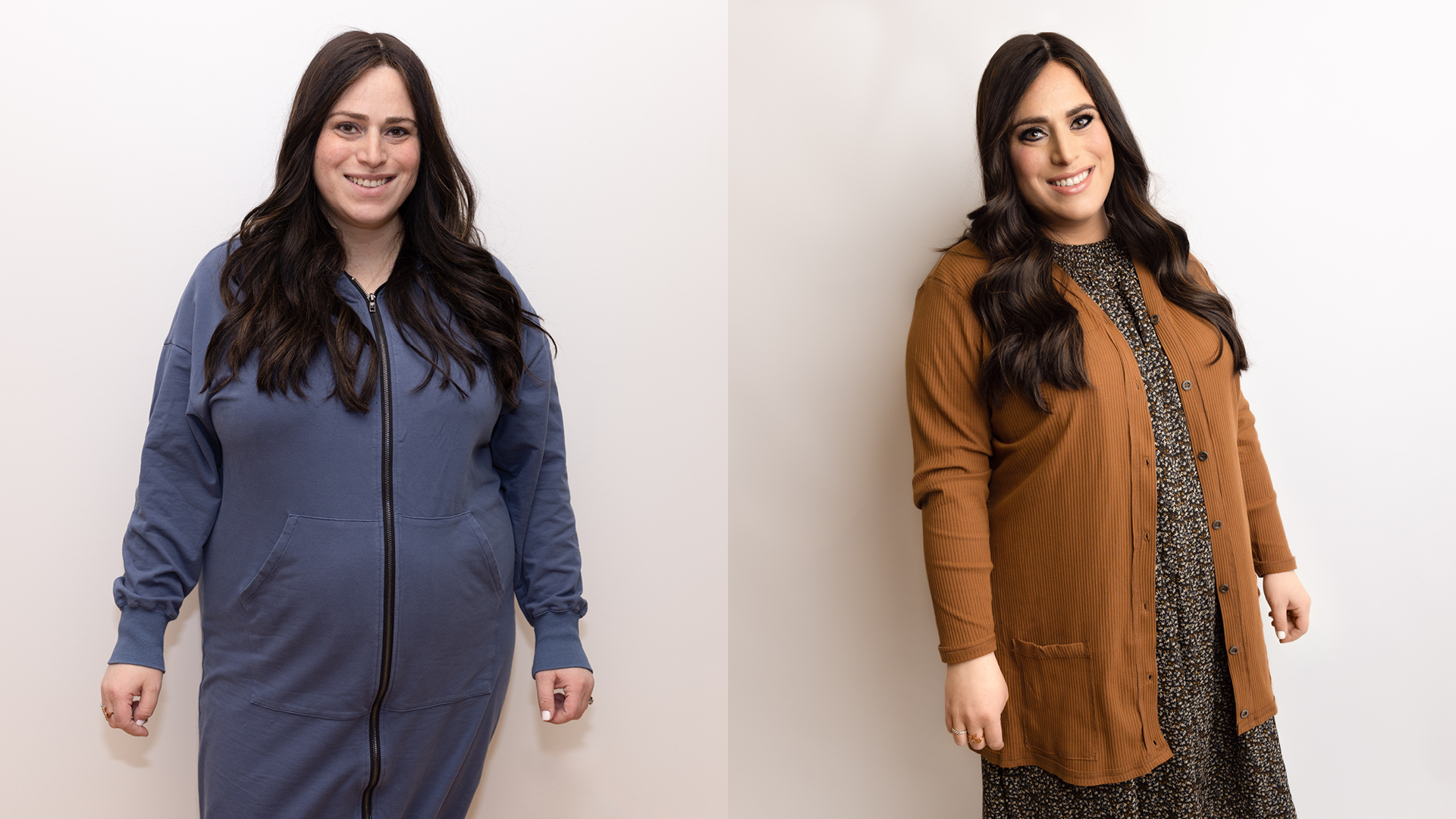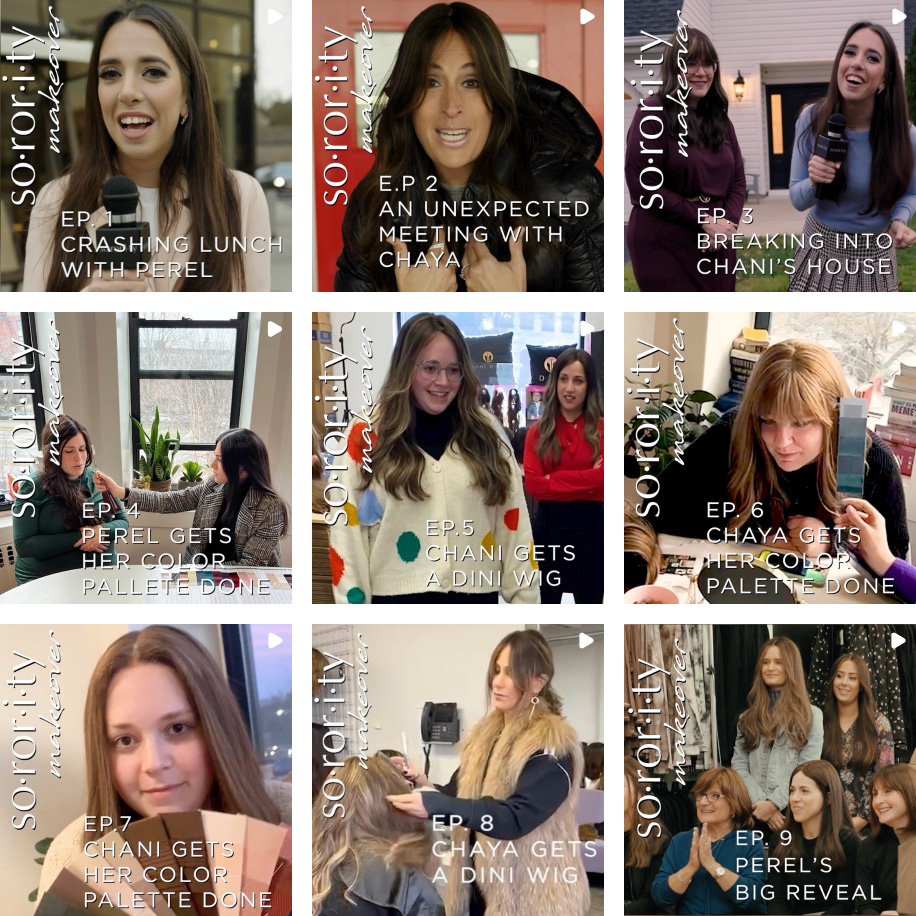 The fact that word got around so beautifully about my brand, and that my business experienced such incredible success, made the investment that I put into this campaign completely worthwhile." — Chani Wallin, Owner of Sorority
THE RESULT:


A Proud and Loyal Customer Base Lining Up on Opening Day



It's human nature to want to keep up with trends — to shop at the stores frequented by the most fashionable and to wear the latest styles.
Creating this sense of allure for a plus-sized brand was no easy feat. But by tapping into the local community, harnessing social media, and lifting the curtain on our behind-the-scenes process, we were able to captivate audiences and build a sisterhood of loyal customers. Here were some of the incredible results of Sorority's branding campaign:
An Elevated and Empowered Reputation:

By the time Sorority opened, it was an elevated, trendy, and esteemed brand — a place where shoppers were proud to be.

Incredible Community Support:

  The Sorority campaign nurtured a loyal customer base that was eager to start shopping on opening day.

Strong Sales Volume:

Thanks to its trendy persona and sisterhood of supporters, Sorority has enjoyed strong sales and foot traffic since day one.
I can say with a full heart that the one-of-a-kind campaign that the Anelis team put together for us brought about amazing results. It created widespread awareness of who we are and a real buzz and excitement around our brand. It also fostered a wonderful association with shopping in our store, enabling our business to soar." — Chani Wallin